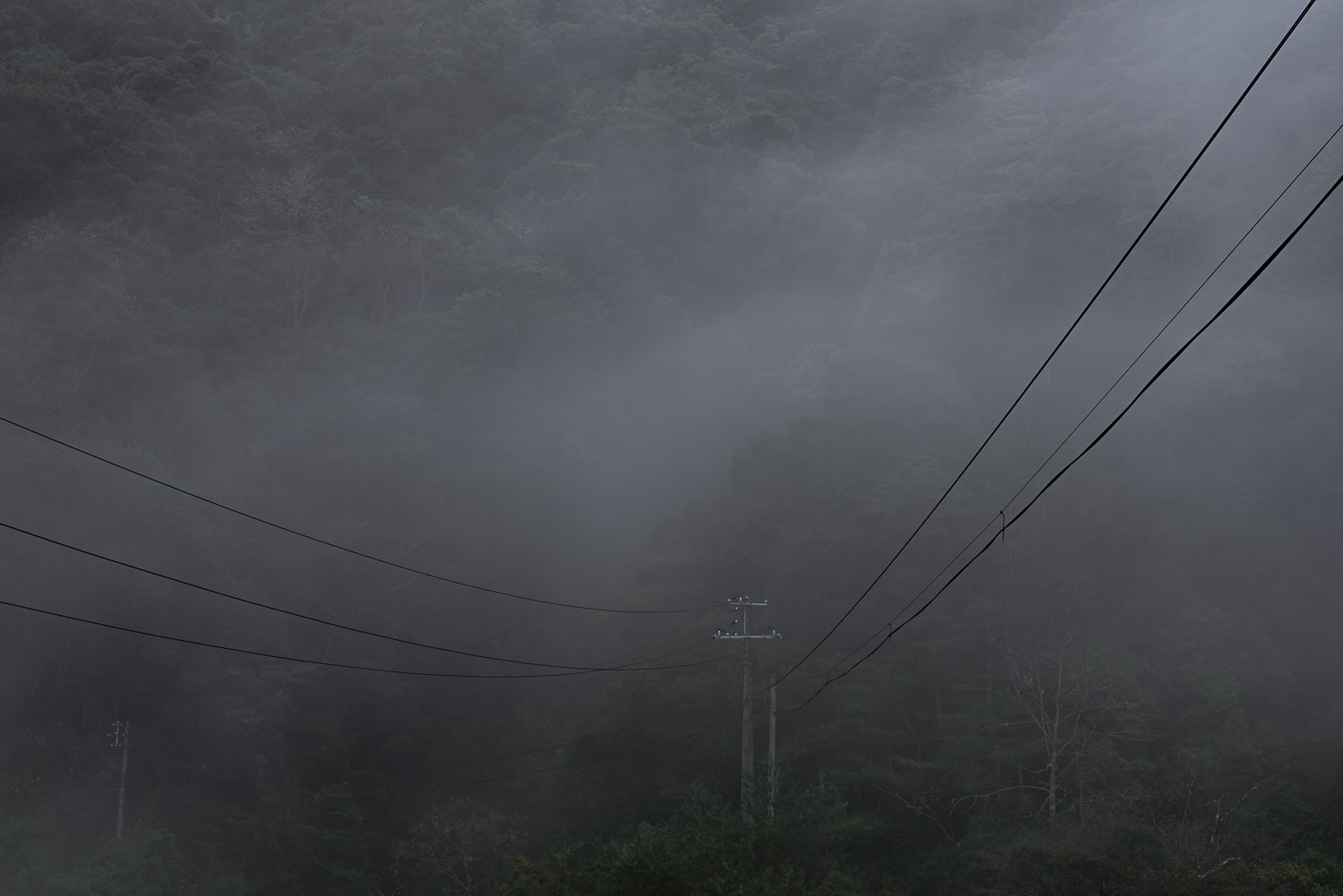 L'île aux libellules
2016-2018
HyBrazil is a phantom island, appearing in different locations on nautical charts as early as 1325. Many stories exist of encounters with the island. According to the legend, it is a cradle of an advanced society that has remained hidden until our days, veiled as it is by thick fog, which has kept it from being discovered. In 1850, the island disappears from every maps completely.
I went searching for this mysterious island and found it in Japan. These 21 pictures in the series come from the Island of Dragonflies (Akitsu Shima), the name of which echoes nature's powerful place in the Japanese imagination. On this island, humans seem to have suddenly disappeared. What remains are some sorts of ruins, lost in the middle of abundant nature which seems to retake its rights. Have these sites been definitely abandoned or just isolated from the rest of humanity?
FR-
HyBrazil est une île fantôme citée dans de nombreuses cartes marines dès 1325. De nombreux récits d'époque décrivent l'île de façon très précise. Selon la légende, elle serait le berceau d'une civilisation avancée qui demeure introuvable à ce jour et se draperait continuellement dans une brume épaisse pour rester hors d'atteinte. A partir de 1850, l'île disparaît de toutes les cartes.
Je suis parti à la recherche de l'île mystérieuse et l'ai trouvée au Japon. Les 21 images de la série proviennent de l'île aux libellules (Akitsu Shima), dont le nom renvoie au pouvoir de la nature dans l'imaginaire nippon. Sur l'île, l'homme semble avoir soudainement disparu. Seul subsistent des vestiges perdus, symboles d'une société en mouvement, au milieu d'une nature luxuriante qui semble en passe de reprendre ses droits. Ces sites sont-ils définitivement abandonnés ou seulement isolés du reste de l'humanité ?