I am a visual artist based in Paris, creating cinematographic and narrative photography series dealing with human concerns and conditions. My work raises questions about our future, the threats that our civilization is facing, the quest meaning and our relationship with technologies.
I have been rewarded by several prices including the SFR Jeunes Talents (France) in 2013, the Sony World Photography Award (UK) in 2016 and La Bourse du Talent (France) in 2018. I have published two books together with Poursuite Edition : L'Indifférence Des Étoiles (2016) and Titanic Orchestra (2017).
I'm represented by Galerie Intervalle in France and INTHEGALLERY in Denmark.
FR -

Artiste visuel parisien, je crée des séries cinématographique qui présentent ma vision du monde et de la place de l'homme dans l'univers. Mon travail questionne les inquiétudes et les menaces qui pèsent sur notre civilisation, le sens que l'on donne à nos existences et notre rapport à la technologie. A travers des images silencieuses et obscures, je fais appel à notre imagination pour nous inviter à redéfinir notre futur.

J'ai été récompensé par plusieurs prix dont le SFR Jeunes Talents en 2013, le Sony World Photography Award en 2016 et la Bourse du Talent en 2018. J'ai également publié deux livres aux Editions Poursuite, l'Indifférence des Etoiles en 2016 et Titanic Orchestra en 2017.

Je suis représenté en France par la galerie Intervalle et par INTHEGALLERY au Danemark
2019
Festival GetxoPhoto - Bilbao, SPAIN
Festival Photo La Gacilly - La Gacilly, FRANCE
2018
Bourse du Talent - Bibliothèque nationale de France (BNF), Paris, FRANCE
2017
Pictura Gallery - Bloomington (IN), USA
2016
Angkor Photo Festival - Siem Reap, CAMBODIA
Les Rencontres de la Photographie 2016, BYOPAPER - Arles
Sony World Photography Awards, Somerset House - London
Slideluck Festival - Naples
2015
International Festival of Contemporary Photography & Related Media - Athens
Sony World Photography Awards, Somerset House - London
Musée de la Photographie André Villers - Mougins (FR)
2014
Fotofever Art Fair, Carrousel du Louvre - Paris
MAP Festival - Toulouse
Celebrating Europe Exhibition - Kaunas, Lithuania
Menotrentuno Festival - Sardinia
2013
Paris-Photo, Grand-Palais - Paris
MAP Festival - Toulouse
Espace Beaurepaire - Paris
Books
2017 - Titanic Orchestra (Poursuite Edition) - ISBN : 978-2-918960-96-6
2016 - L'Indifférence Des Étoiles (Poursuite Edition) - ISBN : 978-2-918960-90-4
Print
Beaux Arts Magazine (France), Libération (France), The Good Life (France), Art Press (France), GEO Magazin (Germany & International), Fisheye Magazine (France), Courrier International (France), Guardian (UK), The Times (UK), Phosphore (France), Compétence Photo (France), Fotomen (China), Datum (Austria), Practical Photography Magazine (UK), The Big Issue (Taiwan), Chaeg (South Korea), Quaint Quarterly (Singapore), Le Temps (Switzerland)...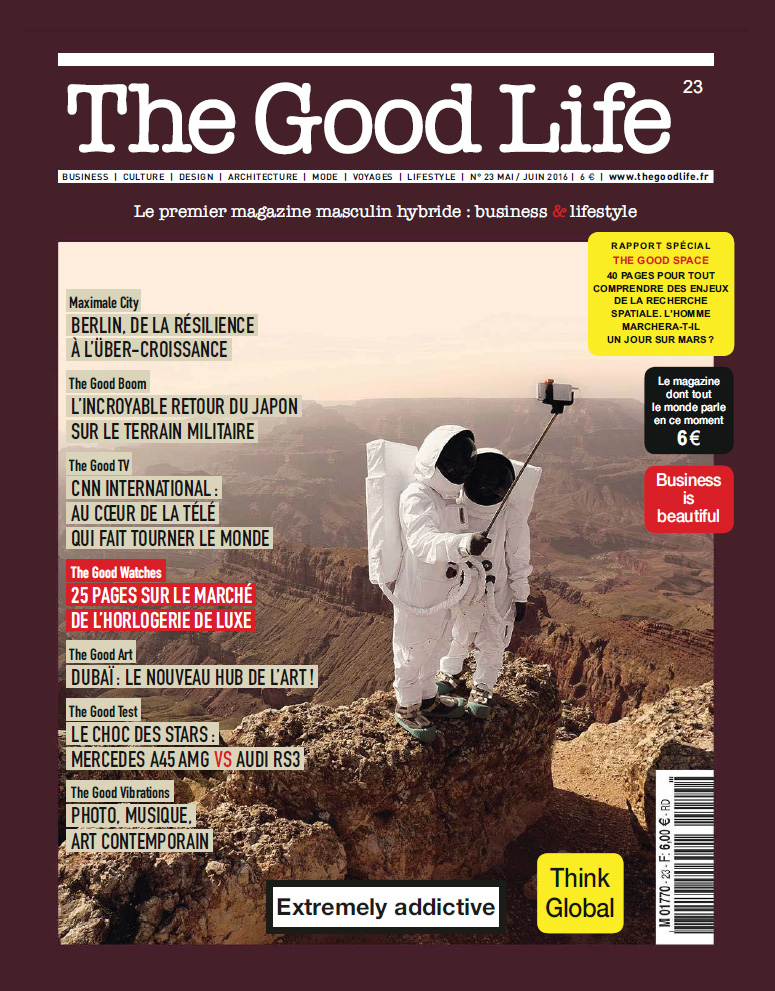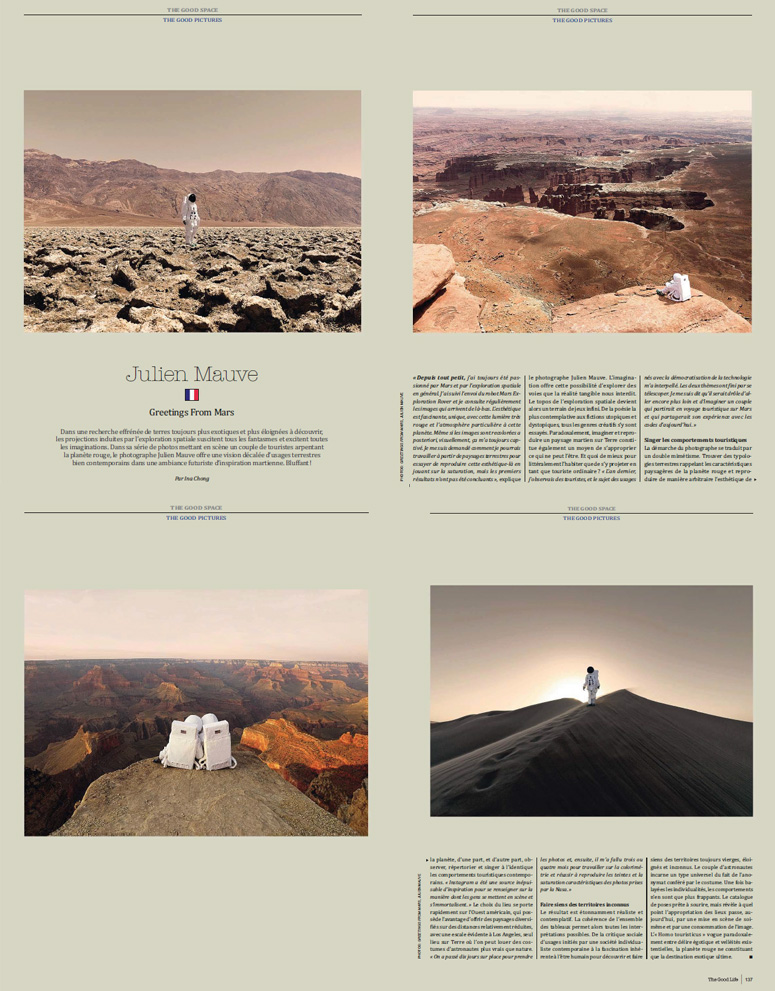 Online
WIRED, CNN, Wahsington Post, Huffington Post, Daily Mail, BBC, GUP Magazine, Feature Shoot, Business Insider, Blur Magazine, Ignant, La Boite Verte, Fubiz, My Modern Met, Petapixel, Fstoppers, Focus Numerique, Libération, Le Figaro, eToday, Our Age Is Thirteen, Fisheye ...
Interview
Beware (FR), YPN (FR), Lomography (FR)